After made in China, get ready for Made By China but in India
Rajesh Kulkarni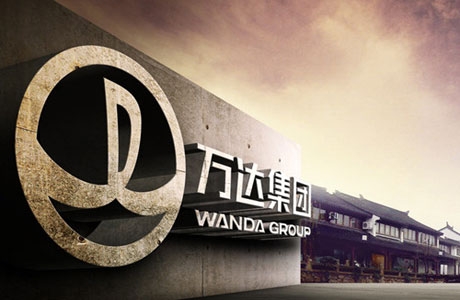 Chinese products have swarmed all markets throughout the globe. Go to any part of the world including India and you will see products ranging from everyday items like soap, furniture, electronics, hardware, cosmetics, toys, mobiles to major hospital equipments, etc with a Made in China label. Now the Chinese are foraying into Indian real estate in a major way. They have recently sought government help to build a Mega Township by realty major Dalian Wanda Group in Haryana.

This is actually just the tip of the iceberg as the Dalian Wanda Group has expressed its plans to invest USD 10 billion in India in the next 10 years to construct industrial townships and retail properties as they find India a very potential and lucrative market for them.

Specifically speaking, The Chinese embassy has sought the Union government's help in facilitating a mega industrial township by their number one real estate major in Haryana, a senior government official said. In one of the biggest investment in India by a Chinese company, Wanda Group is looking to acquire 100 square km of land in two parcels in Haryana to develop an industrial zone and township.

This could be a significant step towards getting more Chinese investors from various business verticals to invest in India not only in the real estate sector but also in other industries in a major way. This kind of real estate investment would also encourage India property developers to think on a much larger manner and start real estate projects that had been stalled due to lack of funds. Since the Wanda Group is actually a global business player this move could also be the harbinger of more foreign investments from real estate majors across the world into the India real estate domain.

About the Wanda Group: Wanda Group also known as the Dalian Wanda Group is a Chinese conglomerate and China's biggest private property developer having major real estate constructions across China and also in locations like London, United States of America, Spain and Australia currently. It is also the world's largest cinema chain operator, owning Wanda Cinemas, AMC Entertainment and the Hoyts Group.

The company operates in four major industries-commercial property, luxury hotels, culture and tourism, and department stores. It was founded in Dalian, Liaoning Province, by Wang Jianlin and is now headquartered in Beijing. Wang is ranked by Forbes as the world's ninth-richest person with a net worth of $40.4 billion.

Though the group entered India through a deal with the Reliance Group in December 2012 to develop the Dhirubhai Ambani Knowledge Centre in Navi Mumbai, it is only very recently especially after Prime Minister Mr Narendra Modi's China visit that it has made up its mind to enter the Indian real estate space by investing a sizeable chunk of money in India.

---
---