Ferrari Ki Sawaari - BKC becomes home to Ferrari's first Mumbai Showroom !!!
Rajesh Kulkarni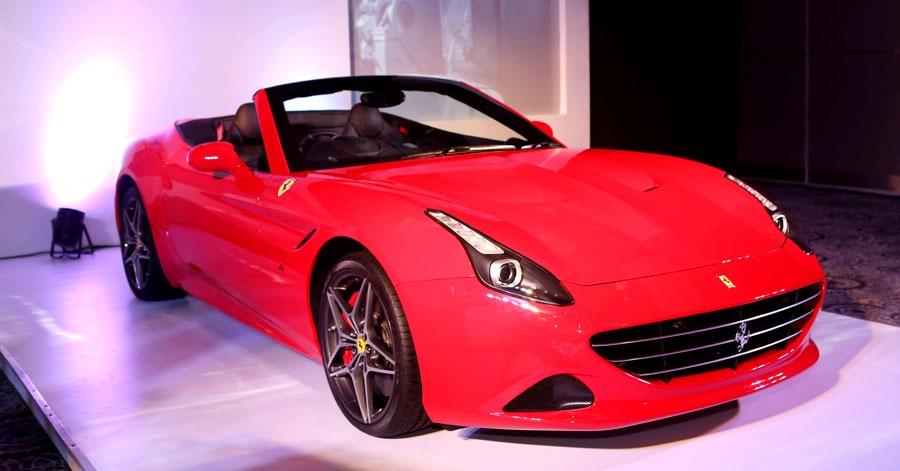 One of the big giants of Indian real estate realty today, The Wadhwa Group which has millions of square feet of residential as well as commercial development in some of the most sought after addresses in Mumbai to its credit has added another feather to its cap.

It has leased a retail showroom space to Navnit Motors for one of the most iconic super luxury car brand globally - Ferrari. The Ferrari car showroom will be occupying a whopping 3000 sq ft of pure carpet area in Platina on the Ground floor. Wadhwa Platina is a top notch commercial building built in a super prime location within Bandra Kurla Complex and there could not be a better location for Ferrari to set its foot in the financial capital of India.

The arrival of this big Italian car brand in Mumbai and in BKC will definitely give a boost the overall real estate pricing here. Bandra Kurla Complex has always been attracting some of the biggest brands across all sectors including finance, banking, technology, consulates, share trading, sports, etc. The kind of space that Ferrari occupies in the consumers mind will actually help BKC to increase its brand value as well. This augurs well for all the commercial development that is happening in BKC and also for the property owners in this belt as their capital values would also be affected positively.

The team at The Wadhwa Group is obviously upbeat about this deal and a luxury brand like Ferrari would do wonders for their overall image and help them sell / lease their other commercial as well as residential inventory across different parts of Mumbai. Platina will now definitely become a landmark building and its possible that people looking for directions in BKC will take the Ferrari building as a reference point in the future.

This step would also open the doors for a lot of other foreign brands in the automobile, finance and other hot sectors to look closely at BKC and increase the real estate value there immensely.

The launch of the Ferrari showroom is expected to happen in the first week of November 2015 and this is supposed to be the most auspicious time foe new ventures as it marks the beginning of the festive season and the overall mood of the entire city as well as the country is positive and upbeat.

Apparently the lease agreement between The Wadhwa Group and Navnit Motors is for a total of five years with monthly lease rentals around the INR 450 per square feet bracket. Although the present lease rental value in Platina averages around the INR 300-325 per square feet range for all the banks, MNCs, Corporate entities, IT companies, this being a super prime retail space on the ground floor has managed to command this handsome rental value.

The good news for all the car lovers and affluent buyers is that now you can buy your very own Italian dream car in Mumbai and your real Ferrari Ki Sawaari is just a few days away from you.
---
---