Why is everyone saying - like always - the time to buy a property is now - March - April 2017?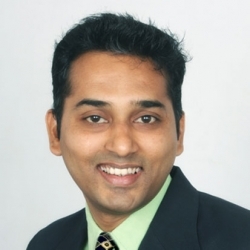 Suhas Kataria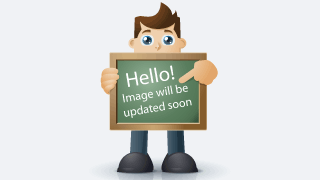 Well, there is an old English adage that says "Strike while the iron is hot". Well if you are a real estate buyer, a property seeker then you should follow this new adage "Strike when the market is cold". The real estate market is definitely the coldest in many many years. Yes, if you have been a fence-sitter like many other buyers waiting for a good time to buy, the time is right as per the experts who have been tracking the property sales trajectory of the Indian market. Their verdict is that you should wait no more as prices in Top 8 Cities have declined sharply.
There has been a substantial average decrease of 14% year on year in the ticket size of new launches in India and there are myriad factors those have caused this to happen.
The real estate market has been sluggish for the better part of last year and definitely for the most part of this New Year. The reasons have been plenty including spiraling costs of land, raw materials, labor, permissions, etc. However with the demonetization taking place, a lot of black money that was being circulated in the real estate industry has been stifled resulting in a slow down too.
One important point to note is that even before demonetization took place, the property market was very slow. In fact after the interest rate reductions from banks and multiple steps taken by real estate developers to ensure a fair ground to encourage buyers to come forward and buy real estate once again.
One of the main factors affecting the sales of real estate in India is the massive price mismatch. There is always an organic and perennial demand for residential housing in India and it is but natural that real estate developers are also relooking at their strategies to create better value for home buyers.
Many developers are now revising their market strategies, reducing effective cost of their property and restricting new launches to reduce their inventory. In the majority of the cities covered by Cushman & Wakefield, developers have sought to rationalize ticket sizes, especially in the high-end and luxury segments that have been hit the most.
Further, the prices of new units may also see some changes this year, as many developers are seeking to lower effective ownership costs and enhance affordability by either offering attractive discounts or constructing smaller units.
With the developers getting a lot of encouragement from the Government and due to a massive demand, budget homes is the new buzz phrase in the realty market. You can feel the vibe in the air with the budget home campaigns that developers are running across various media. Reals estate developers have shifted their focus to actual buyers and end users instead of hardcore investors and traders whose main business was to put in a part amount and flip properties at a higher price. Those kinds of short term investors and those kinds of short term property investments have become extremely rare in the current market.
This is great for the end user as the developer and the banks are doing their best to make his life easy. The real users and actual buyers will definitely bring in a lot of sense and balance to this real estate industry going forward.
Many property developers have deferred their new launches as there is a lot of uncertainty in the market with regard to the real-estate regulator and the RERA laws that will come into place soon.
Mirroring the mood of the real estate market, one can see that the total number of new housing units declined during the year by 11% to about 113,000 units. Of this, the middle-income housing segment accounted for 56% of the total unit launches, followed by value housing at 32%, with the number of units in the segment increasing 22% to more than 36,300 units. The high-end segment, on the other hand, was hit the most, with new launches almost halving to 12,000 units during the year.
As of now as per a top property developer, the residential sales market is frozen with almost zero movement.
Therefore in most of the new property projects that have already been launched and where units remain unsold, developers are offering discounts, freebies and customized payment plans to potential buyers and these "positive" plans will continue for a while, until the markets can find a balance.
It is therefore prudent as a buyer to go in for that property purchase now as once the sales pendulum swings in favor of the developers; they might cease to be so generous.
Suhas Kataria
For Property Crow
---
---