Builders ditch luxe homes for smaller, cheaper units to boost sales
Rajesh Kulkarni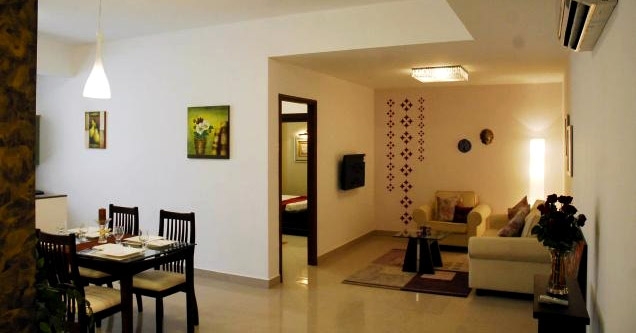 In a major turnaround triggered by rapidly falling sales and rising number of unsold inventory, developers across the country are now rushing to build smaller, more cost-effective apartments in a desperate bid to woo potential buyers and ramp up dwindling sales.

According to a new report by global realty consultants Jones Lang LaSalle, this trend has been necessitated by the fact that there are no takers for big-ticket, luxury apartments which has forced builders to look for other innovative means to arrest the acute slowdown, which includes building smaller apartments in sough-after locations without compromising on the price psf or the final quality of the end product.

The report further reveals that the idea has been apparently borrowed from similar tactics adopted by leading FMCG companies in the late nineties, when they introduced convenient pocket-sized sachets of their cosmetic and shampoo products to boost dwindling sales - a strategy which paid rich dividends.

According to a recent Knight Frank report, the Mumbai Metropolitan Region (MMR) residential market has witnessed its worst-ever performance this year since the post global financial crisis era.

Absorption and new launches shrunk by a whopping 22 percent and 30 percent respectively between January and June 2015 compared to the previous six months between July and December 2014.

The report further pointed out that housing sales of 28,446 units and new launches of 18,887 units made this year the worst half-yearly period in the post global financial crisis era.

Mumbai has nearly two lakh unsold homes even as sales continue to slide and confusion over the city's new development plan has adversely impacted approvals for new projects.

The report adds that unsold inventory declined from 2,04,070 units in July-December 2014 to 194,510 units in January-June 2015, mainly on account of a sharp reduction in new launches. Investors too have little interest in real estate due to sub-optimal returns in comparison to other asset classes like equity and debt, it said.

With an average ticket price of approx INR 5 crore, the market for luxury homes too has been struggling in Mumbai. "Reeling under pressure of a high unsold inventory, these markets witnessed a drastic reduction in new launches. After 121 units in the second half of 2014, new launches dried up in the first six months of 2015," the report states.

Not surprisingly then, the MMR has witnessed the maximum fall in apartment sizes on an annualised basis, along with those in other major cities like Bengaluru, Chennai and Kolkata. While the average size fell 25.4 percent during the period in MMR, it reduced by 23.7 percent in Bengaluru, 24 percent in Kolkata and 22.2 percent in Chennai.

Other cities are also witnessing a varying degree of fall in median apartment sizes. For example, NCR-Delhi, Pune and Hyderabad witnessed a fall of approx 9.7 percent, 7 percent and 6.5 percent, respectively.

"The dynamics of apartment sizes have a tale to tell - that developers are paying conscious attention to consumers' requirements," the JLL report said.

JLL further said that the fall in average apartment sizes across all top seven cities is a clear indication that developers intend to make houses affordable for buyers by reducing average apartment size instead of reducing the capital values.

"While property prices are not purely a product of developer's discretion, the decision to alter apartment sizes as per the needs and spending power of buyers is definitely within their ambit," JLL said.

The Delhi-NCR region has been among the worst affected by the slowdown with prices slumping by approx 30-35 percent in the past one year alone, yet unsold inventory pressure in the region is the highest among all other cities, reveals a recent survey by industry body Assocham.

The Assocham survey which was conducted among 120 real estate developers in Delhi-NCR noted that prices of 3 BHK, 2 BHK and single room flats have seen corrections by 30 percent in Noida, 25 percent in Gurgaon and 15 percent in some key areas of Delhi but the demand continues to stay subdued.

The survey further revealed that one of the issues afflicting the sentiment is the high level of debt with the real estate developers and their poor valuations in the stock markets, limiting their avenues for repair of the balance sheets.

---
---