Callous builders destroying eco-sensitive zones around Pune
Rajesh Kulkarni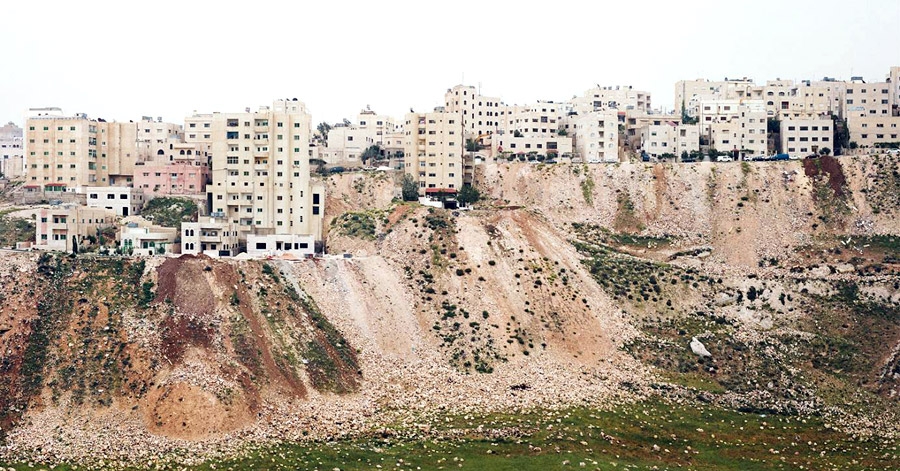 Several previously untouched areas around Pune like Tamhini, Sinhagad-Donje, Bhimashankar and some areas around the Khadakvasla backwaters are now under threat from developers who have launched a series of projects there.

The rampant construction activities along these eco-sensitive zones in western Maharashtra are not only wrecking havoc with large tracts of forest lands but also polluting vital water bodies like rivers which provide drinking water to the people living here.

The development activities here have continued unchecked inspite of the centre-appointed Madhav Gadgil committee on Western Ghats warning that such new settlement patterns and developments are resulting in hill-cutting and physical changes in slope profile due to building of roads, terracing and constructions.

Already eco-sensitive hill stations like Lonavla and Mahableshwar which are located strategically between Mumbai and Pune welcome the hordes of visitors with dozens of hoardings and flex boards displaying attractive offers for residential plots, bungalows and specially-developed second homes.

Both locations known for their pristine weather, popular tourist hangouts, ancient monuments, strategic location and ample natural beauty - all the key factors that make them a key realty destination - are in the throes of hectic development regardless of their delicate eco-systems.

According to industry experts, developers have been proactive recognizing the fact that it was only a matter of time before Lonavla became an end-user destination and started creating land banks in the vicinity of this popular hill station several years ago. The scene is no different in the adjoining places like Koyna (Satara), Chandoli (Sangli) and Panhala (Kolhapur).

The serenity of Khadakvasla, already marred by weekend retreats and farmhouses of the rich from Pune and Mumbai is now facing a new threat with developers trying to woo well-heeled buyers into buying homes here.

Donje village with its proximity to the historic Sinhagad fort is gaining traction as a hot investment destination with a slew of second home and housing projects in varying stages of completion.

The peaceful surroundings around Tamhini Ghat though yet to face the brunt of developers is attracting attention as an investment destination with rates priced at an affordable INR 3,000-5,000 psf that has resulted in several investors from cities like Mumbai and Pune buying land here.

According to industry experts the central government's continued indifference and delay in taking a call on the demarcation of the ESA in the Western Ghats is responsible for the uncontrolled development activities in these eco-sensitive regions.

The identified ESA region includes a continuous band of natural vegetation, extending over a horizontal distance of about 1,500 kms along the west coast.

Though categorized as a ESA region by the Madhav Gadgil committee, Lonavla is a prime example of the government's callousness since its yet to accept the report and is indecisive about the subsequent Kasturirangan report also, inspite of it diluting several key points raised by the earlier Gadgil committee.

With the government showing no signs of taking a decision, the malady of such rampant construction activities is now beginning to spread to other areas as well.

For example, the hilly terrain of Panhala in Kolapur district is now witnessing a spate of construction activity with a string of second home and bungalow projects targeting the rich and famous. The hectic activity has also sparked a rapid sale of lands by villagers unaware of the delicate ecological balance of this area.

It's much the same situation in the neighboring Sangli district where according to the Gadgil committee report scores of villagers from Chandoli are making a fast buck by selling their lands to developers and rich investors to be developed as weekend homes or resorts.

The report further noted that the Western Ghat areas were now being occupied by rich investors and developers with land holdings ranging from 0.5 acres to a massive 1000-plus acres.

"These people are politicians, developers, corporates, industrialists and even the middle-class. When cities started becoming overcrowded and polluted, people needed a weekend destination and creative developers provided it in the form of farmhouse schemes and resorts.

For the past two decades, the Western Ghats has become dotted with farmhouses, resorts and their ilk, attracting elite city people," the report warns.

---
---