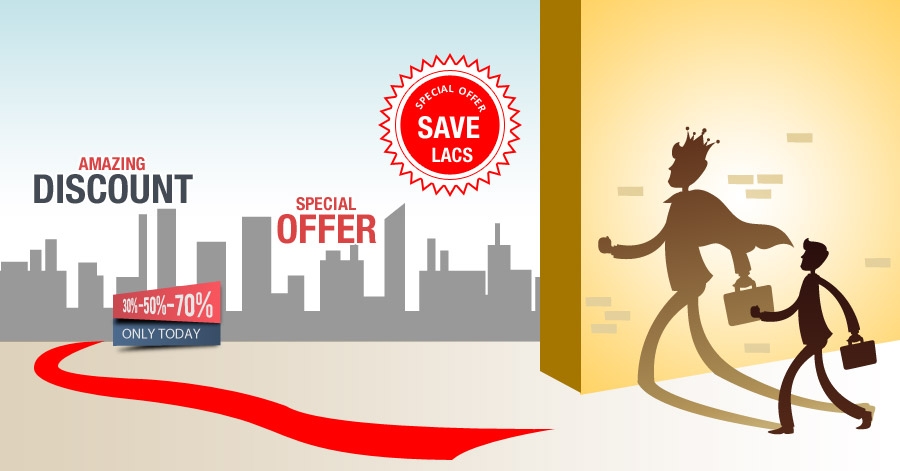 The upcoming festival season has traditionally been the time when developers are known to announce a host of freebies and schemes to entice buyers to their many projects. However there seems to be a slight change in the trend this time around - with a slew of developers coming out with an array of special offers, freebies and other incentives a few months in advance to woo potential customers.

Industry experts are not overly surprised with this sudden turn of events. Most developers today are reeling under the double burden of a high debt burden and rising stock of unsold inventory," elucidates Anand Pawar, a senior realty consultant with a leading online realty marketing portal.

"With sales not really happening and the outlook expected to remain subdued till the end of this year atleast, developers are now trying every trick in the book to offload atleast some of their ready inventory to willing buyers," he adds.

Real estate companies have started rolling out offers, ranging from free international flights to gold coins to even cars, even before the festive season has begun. Tata Housing for example, has launched a Happy Returns' scheme for non-resident Indians (NRIs) wherein customers can earn approx 72,000 - 1,000,000 Jet privilege miles on purchase of a home in any Tata Housing project pan-India.

Another Noida-based builder has upped the game further and is said to be offering a free international trip to buyers investing in his latest upcoming project, alternately they could opt for the complete wood work of their flat worth an estimated INR 1 lakh. The NCR is estimated to have approx 180,000 unsold units.

Others like Mumbai-based Godrej Properties and House of Hiranandani have opted for cash discounts and easy finance schemes to woo reluctant buyers. Both developers have waived off floor rise charges (premium charged by developers for homes in upper storeys) select residential projects.

Similarly large advertisements offering everything from air-conditioners, cars, modular kitchens, furniture, free parking and even gold coins for booking flats, have been flooding mass advertising mediums ranging from large hoardings to leading newspapers.

However not everyone is convinced that this strategy will bear fruit. "Most developers have been left wondering why end users are not buying into their projects even after offering a array of attractive discounts and freebies," notes Ashutosh Limaye, Head - Research, JLL India.

"Buyers on the other hand are playing the wait-and-watch game, hoping the property prices will slide further given the continued slump in realty sales."

To set the record straight, JLL India in tandem with the Confederation of Real Estate Developers Association of India (CREDAI), decided to run a check on the inventory figures, with surprising results.

As per their findings, only 2,600 (or 3.35 percent) of the total unsold inventory of 77,460 residential units have been completed across Mumbai, Thane and Navi Mumbai, as per the latest figures.

Further in Mumbai (within MCGM limits) and Thane for example, only about 1.10 percent and 1.33 percent of unsold units fall in the ready possession category, while Navi Mumbai (NMMC limits) fares slightly better with 8.13 percent. As per the latest figures, the inventory overhang in Mumbai (including Thane and Navi Mumbai) is more than 30 months.

A direct comparison between the current inventory of completed-but-unsold units to the corresponding inventory of 3,094 units around the same time last year shows that inventory has decreased this time round.

However sales have been impacted with a majority of buyers sitting on the fence in the hope that there will be a further price correction and others have shown a marked preference for ready-to-move-in projects. Data shows that while 18 percent buyers bought houses in the launch phase, 27 percent bought houses nearing completion.

Further the market has also become largely end-user driven with a majority of investors leaving it in search for greener pastures. Slowdown in sales is also being attributed to the fact that most of these 2,600 units are priced above INR 1 crore. While developers might justify the ticket-size, buyers seem to think otherwise.

While suburbs from Vile Parle to Goregaon have 205 completed-yet-unsold units in the range of INR 2 crore and above, a major chunk of the unsold units are concentrated in Navi Mumbai. Moreover, units priced below INR 65 lakhs are situated in emerging areas of Navi Mumbai like Ulwe, Karanjade, Dronagiri.

However the lack of adequate infrastructure facilities is proving to be a huge stumbling block in driving sales here.

In such a scenario, developers need to gauge the market sentiment and reduce ticket sizes to align with more realistic prices. They need to redesign the larger flats into smaller unit sizes, wherever possible. Builders need to realise that buyers will buy into their completed projects if they are finished on time.

According to a report released by Knight Frank, approx 700,000 homes are lying unsold in top eight cities with Mumbai and Delhi being the worst-hit markets in the last six months.

The report is accompanied by a grim warning which states that if developers are not able to clear some of their piled up stocks by year-end, the sector may head for 'turmoil' by the end of next year.

---
---