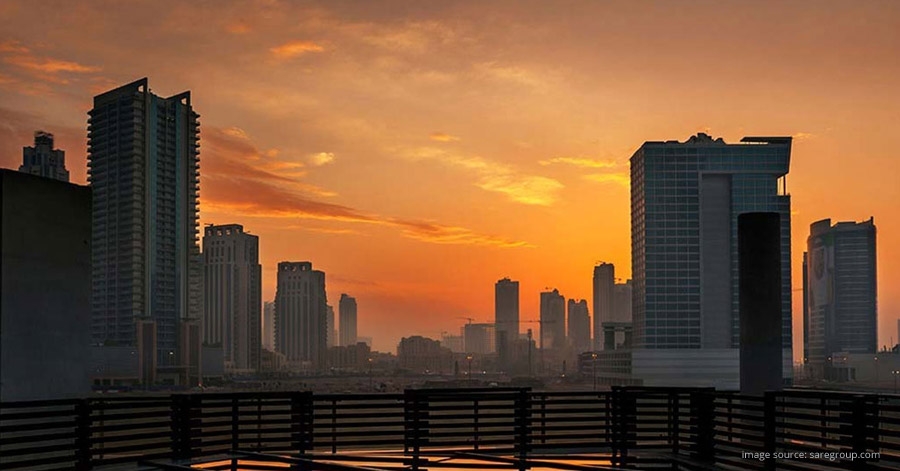 Panvel's emergence as a preferred realty destination has a lot to do with its affordable property rates, excellent connectivity and upcoming mega infra projects like the Nhava Sheva-Sewri sea link and Navi Mumbai International airport, writes Rajesh Kulkarni.

From a quaint, neglected node of Navi Mumbai town known more for housing the weekend retreats of Mumbai's rich and famous to a sought after real estate destination which today offers projects that suit every budget and taste, Panvel has indeed come a long way.

In the news in recent months as the destination for the proposed Navi Mumbai International Airport project and Navi Mumbai Airport Influence Notified Area (NAINA), Panvel today is no longer considered an undesirable location but has witnessed a steady stream of prominent developers launching a wide range of projects from affordable budget homes to hi-tech commercial parks.

With the airport project now showing signs of a revival, several hospitality majors and 5-star hotel chains have also firmed up plans to have a presence here, to cater to the huge influx of passengers once the airport is functional.

Also known as the gateway to the Konkan region with a history that dates back almost 300 years, Panvel is the largest and most populated city in Raigad district, close to the arterial Pune-Mumbai Expressway on the outskirts of Mumbai.

It is surrounded by some major MIDC (Maharashtra Industrial Development Corporation) managed regions like Taloja, Patalganga, Nagothane, Roha and Khopoli. Leading corporate including L&T, Reliance, Hindustan Organic Chemicals Ltd, ONGC and IPCL are located in and around Panvel. The Jawaharlal Nehru Port Trust (JNPT) the country's largest container port JNPT is also located in the vicinity.

While the clearance of the airport project here has acted as the catalyst for the rapid development of this town, it has also ensured the fast tracking of mega infrastructure development projects here like ten-laning of the Sion-Panvel highway, improved train frequency from Panvel to CST and development of Metro (in Kharghar) which is slated to provide connectivity to the proposed airport.


Not surprisingly developers have been quick to spot the realty potential of this area, which today boasts of a long list of prominent builders like - Karnala group, National Builders, Marathon Realty, Shikara group, Kalpataru and Monarch Universal - offering a clutch of projects in the price range of approx INR 4,000 - 6,500 psf.


Some of the prime residential options here include Goodwill Pride, a 14-storey tower project by Goodwill Developers. Located in Sector 5, the project is scheduled for possession in July next year (2016) and features 1 and 2BHK units (650 - 1,100 sq.ft), priced from approx INR 42 lakh onwards.

Buyers on the lookout for bigger options can check out Sai World City by the Paradise Group that offers spacious 2, 3 and 4BHK apartments measuring 1265 - 2785 sq.ft. The project which is scheduled for completion by December next year, features 13 high-rise towers (42 storey's each), more than 20 acres of lush open green space and a massive 50,000 sq.ft clubhouse.

With most of its villages falling under NAINA, several locations in New Panvel, including Adai, Sukhapur, Vichumbe and Usarli are now dotted with a mixed-bag of projects in varying stages of completion. New residential developments have also commenced along the Matheran and Bhimashankar road which is expected to be widened in the near future.

One of the biggest plus points of Panvel from the realty perspective is the ample availability of reasonably priced, affordable residential projects. With the property rates here still lower than most of the other well-developed nodes of Navi Mumbai like Vashi, Kharghar and Belapur, it's not very difficult to find a decent home here even with a budget in the range of INR 25 - 30 lakhs.



Surrounded by mountains with the river Gadhi nearby, Panvel is also witnessing a rise in its fortunes as a weekend home destination. Prime options in this segment include: Xrbia Express City, the 65-acre weekend home project near Panvel by the reputed Xrbia Developers and Ryyan City, the weekend/budget homes project by Ryyan Developers on the Panvel-Matheran road, about 6 kms from Panvel station.


The proposed 22 km Nhava Sheva-Sewri sea link project is also expected to broaden the realty horizons for Panvel by providing a direct link between Mumbai and Navi Mumbai.

Panvel is also likely to don the role of an important logistics hub along the ambitious Delhi-Mumbai Industrial Corridor, which is slated to boost business and logistics for western and northern parts of the country in addition to improving connectivity between them. This in turn has resulted in several major corporate and business houses investing in land purchases here.

For its part, the City and Industrial Development Corporation (Cidco), the designated special planning authority for NAINA has prepared an Interim Development Plan for the pilot project of 23 villages in Panvel.

With a well developed network of infrastructure facilities that include reputed educational institutions, leading multi-speciality hospitals, retail hubs and superb connectivity to places like Konkan and Pune, smart buyers and investors are already making beeline for Panvel, attracted by its affordable property rates and long-term potential.

A lucrative scenario that may well change tomorrow with realty rates expected to go up manifold here, once mega projects like the international airport and the 22 km long Nhava-Sheva sealink become operational.



Why should you invest in Panvel?

Panvel enjoys the best connectivity, in terms of roadways and railways.
The increased frequency of trains connecting Panvel to both, CST and Thane, is one of the prime reasons for Panvel's emergence as a preferred real estate destination in recent years.
Planned infra developments here include the 22.5 kms six-lane Trans Harbour that will link south Mumbai to Nhava Sheva and the proposed international airport.
Panvel is likely to be transformed into a major logistics hub on completion of the proposed Delhi Mumbai Industrial Corridor is completed.
Panvel has many international schools that offer several higher education options in diverse domains streams like engineering, pharmacy and business administration.
It hosts several reputed institutes including DY Patil, Bharati Vidyapeeth and MGM College of Engineering.
It has multi-speciality hospitals that provide medical care on par with global standards.
Affordable housing options - one can buy a 1 BHK flat here for as low as INR 20 - 30 lakh.
Preferred locations for future development include areas along the Matheran Road near Sukhapur, Nere Gaon, Swapnanagari and along the old Mumbai-Pune highway.
Development of Panvel railway station and commercial complex, the Mumbai Integrated Special Economic Zone (MiSEZ) at Raigad district and the expansion and upgradation of JNPT, are giving a boost to Panvel's real estate sector.
(All prices & specifications mentioned in the article are purely indicative.)
---
---