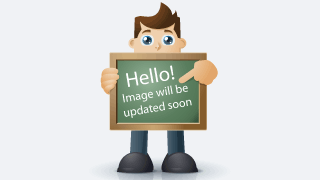 In a significant supercharge to improvement in the town, Thane and Pune, the cabinet sub-committee on infrastructure on Tuesday provided its final nod to numerous developments which includes the Rs7,500-crore Versova-Bandra Sea Link (VBSL). This is exactly section of the coastal road construction connecting Nariman Point with the northern suburbs. The committee additionally accepted the suggested broadening of the Mumbai-Pune Expressway to 8 lanes from the present 6 lanes between Khalapur and Lonavala.

The committee gave its nod to build the VBSL based on the cash-contract model, said Radheshyam Mopalwar managing director Maharashtra State Road Development Corporation (MSRDC). What this means is the state will construct the sea link by itself after which recuperate expenses by charging toll. The MSRDC in recent times properly secured an environment clearance from the gov for the project. The agency has already secured a coastal regulatory zone (CRZ) clearance from central agencies for the 9.5km sea link.

The Mumbai-Pune Expressway development is going to be constructed on a BOT (Build , Operation and Transfer) basis. The development consists of broadening of the expressway to 8 lanes from the present 6 lanes and building 2 bridges and 2 tunnels between Khalapur toll plaza and Sinhagad Institute at Lonavala. This will help to lessen traffic congestion and preserving commuters' precious time. The construction is anticipated to conserve around 30 mins while travelling on the route, said another senior official.

The committeee, which makes up eight senior ministers, approved six major projects benefiting Mumbai, Pune and suburbs. The projects included a Rs 775 crore creek bridge in Thane, widening of the Thane-Ghodbundar Road at the cost of Rs 667 crore and widening Bhiwandi-Kalyan Sheel Phata road for Rs 389 crore.

"Mumbai-Pune missing link project worth Rs 4,797.57 crore, Versova-Bandra Sea Link Rs 7,502 crore, Bandra-Worli Sea Link (Rs 1,975 crore, work to start from Oct 17), Thane creek bridge-3 worth Rs 775.58cr), Elevated road at Thane-Ghodbunder worth Rs 667.37cr) and additional cost Rs 36.95cr approved for Bhiwandi-Kalyan Shilphata elevated project," CM Fadnavis said in a series of tweets.
---
---