Will Chandak Bay Garden be a game changer for Goregaon west?
Dhiraj K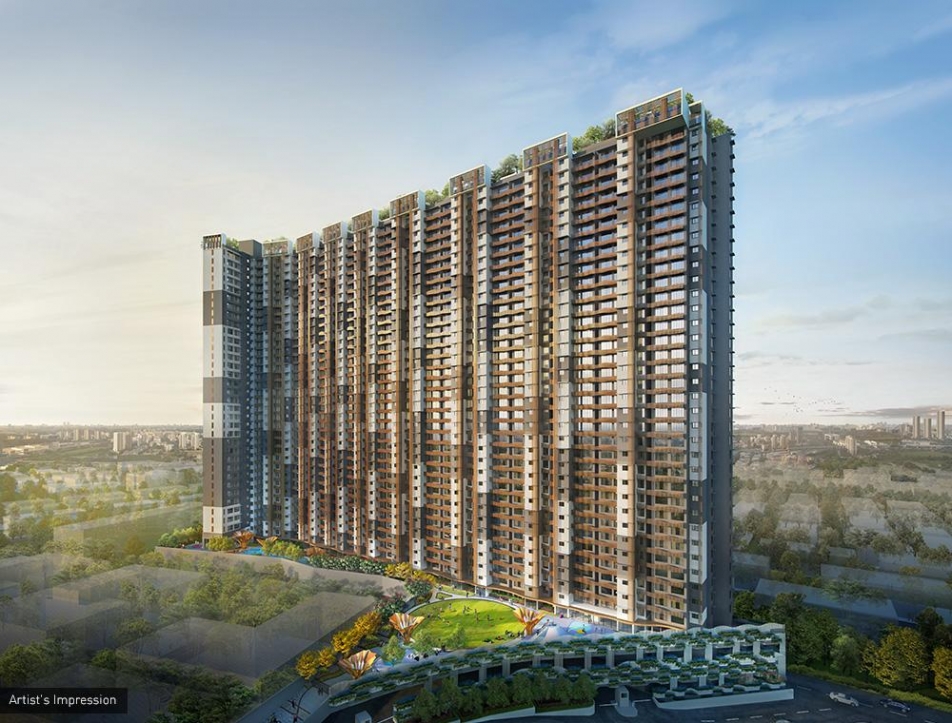 Pre Launch Offer
Lavish 1 & 2 BHK Apartments
Pricing 88 Lacs onwards
Booking 1 BHK @ 45K & 2 BHK @ 54K
Will Chandak Bay Garden be a game changer for Goregaon west?
In a mature residential real estate location like Goregaon west, Chandak Bay Garden has come as beacon of hope at the right time. Everyone associated with real estate can agree on one thing – the past few years have been extremely tough for the property industry. With thousands of potential home buyers being influenced by insecurity all around, the number of fence sitters has simply soared. At such daunting times with the stock markets taking a beating, corona virus creating a havoc globally, real estate moving at a snail's pace – Chandak Bay Garden is good news for real estate professionals and for genuine property buyers.
There are many reasons that Bay Garden by Chandak can prove to be a game changer for the Goregaon real estate and also for the Mumbai Western Suburbs real estate market. A few of the major reasons for the predicted impact of Chandak Bay Garden Goregaon are listed below:
Creation of an entirely new category – Affordable luxury properties in Goregaon west
Yes. Bay Garden by Chandak will rewrite the way luxury homes in Goregaon west have been defined in the recent times. People with a good budget have not been able to buy a 1 BHK configuration or a budget friendly 2 BHK flat in Goregaon west which provides all the amenities that a luxury project in Goregaon west should. So even after spending more than Crore rupees for a compact 1 BHK in Goregaon west, home buyers have had to settle for a standalone building or a very old building with no amenities and in many cases no parking facilities too. Similarly a decent 2 BHK apartment in Goregaon west comes at least around the 2 Crore rupees mark and does not provide any additional amenities.
In case one needs a 2 BHK or 3 BHK with amenities, the budget for such flats in Goregaon west easily crosses the 2.50 Cr and 3.50 Cr Rupees respectively. New projects in Siddharth Nagar Goregaon west including Kalpataru Radiance, Ekta Tripolis, the Luxor are some cases that prove this. Essentially there has been a huge void in the Goregaon real estate market and with Chandak Bay Garden; the Chandak group has been swift in identifying and capitalizing on the same. The fact that a 1 BHK and also a budget 2 BHK (below rupees 1.50 Cr) will provide home buyers in Goregaon west with a host of amenities, facilities and features that generally a very expensive luxury project in Goregaon west would otherwise provide happens to be one of the most salient features of Passcode Bay Garden by Chandak.
Many families, especially young families would really appreciate this fact and surely they have been booking in
Chandak Bay Garden
from the moment of its launch in large numbers. It is definitely no surprise at all.
Chandak Bay Garden Goregaon Location Advantage
Chandak Bay Garden Goregaon location in Yashwant Nagar is a winner all the way. There is no doubt that the location of Bay Garden is one of its biggest attraction and property buyers in Goregaon west are proving it with the interest being showered upon this project. Being close to Goregaon SV Road and also close to the Goregaon west railway station as well as to the Western Express Highway one side and also to the Goregaon MG Road and the Goregaon Link road on the other two sides has given Chandak bay Garden an unprecedented advantage. Residents in Goregaon west from locations like Unnat nagar, Yashwant Nagar, MG Road, Link Road, Jawahar Nagar, Lilya Nagar, Aarey road, Siddharth Nagar, Best colony, Oshiwara, Sreenagar, Bangur Nagar, Tilak Nagar, SV Road, Malad west have all poured in huge numbers to book flats in Passcode Bay Garden simply because the Chandak Bay Garden Goregaon location is a BIG plus.
Dispelling the fear with regards to under construction projects
In the past few years, with many under construction projects in Goregaon west getting delayed, many property buyers have been distressed. Thousands of home buyers who have booked under construction new homes in Goregaon west have been suffering and many potential buyers are naturally shying away from booking in new launch projects in Goregaon west completely. However with a very good delivery record that Chandak group has created with actual delivered residential projects in Goregaon west and other locations, people are keen to book in Chandak Bay Garden Goregaon. Therefore Chandak Bay Garden could be the reason that many potential home buyers start looking at under construction homes in Goregaon west thereby reviving the entire market of new projects in Goregaon west area.

Chandak Bay Garden - Practical size & Sensible price
The Chandak Group has surely researched the local Goregaon west real estate scenario quite well. In fact their planning show that they have understood the overall psyche of the Mumbai real estate market as it stands currently. With a carpet are of 390 sqft for a 1 BHK in Chandak Bay Garden, they have ensured that it is not a small pigeon hole of a house and also not so big that it throws the budget size out of the window. A 400 sqft carpet area for 1 BHK is now considered to be a standard and decent size provided the planning of the apartment is done smartly with zero wastage. Similarly the size of a 2 BHK flat in Chandak Bay Garden Goregaon is close to 590-600 sqft making it the ideal 2 bedroom that suffices the utility as well as satisfies the budget criteria. The Chandak Bay Garden floor plans provide sufficient clarity to a home buyer about the optimum space utility that the designing team and architects of Bay Garden have managed to put in place. Moreover the Chandak Bay Garden floor plans and the planning of the entire landscape of this new project in Goregaon west are two crucial reasons that are pulling buyers to book properties in Bay Garden.
EOI based bookings in Chandak Bay Garden – an exciting factor

Picture this: A potential buyer walks into the Chandak Bay Garden site office, looks at the plan, understands all the minute details and immediately pulls out a credit card or debit card to swipe and book an apartment of his or her choice. That is it, the flat is booked and now the client can wait to choose the best options once they are released and he or she would have the first mover advantage. This kind of booking has never been done in the Goregaon under construction projects market before and many home buyers are appreciating this simplified move by the Chandak Group. Any step towards easing the process of booking a home taken by the real estate developer is alweays appreciated by end use home buyers because there are sentiments attached to buying a home.
It is not just pure investment for many families. It is a manifestation of their dreams, hard work and a representation of their family's future for many years to come. This gesture from the Chandak group for bookings in Chandak Bay Garden has been well received and gleefully accepted by all the home buyers in Goregaon west area. Also real estate channel partners like this step more because they know that the chances of converting a quality walk-in into an actual sale are much higher with EOI option. Hence all the active real estate channel partners in Goregaon west and other locations are focusing only on two things with regards to Chandak Bay Garden. The first is to generate buyer leads for Bay Garden and the second is to ensure maximum walk-ins to the Chandak Bay Garden site. The plans, the prices and the EOI facility offered by the Chandak Group will most likely ensure that a genuine client who has an intention to buy will surely close a deal in Chandak Bay Garden in the first visit itself.



---
---