ABOUT MAGNA VITA LONDON
Magna Vita is a unique, amazing range of 91 modern apartments in London. Located exactly in the beautiful location of Frimley, Surrey - this project is the perfect investment property in London today. Find here in this unique series options of Studio, 1 Bedroom & 2 bedroom apartments from £206,000 and earn 6% NET yield sure for 2 years. The Developer will also pay for the residence service charges and ground rent for the first 2 years. Magna Vita really is the ideal UK property investment combining high-class, location, benefit and investment increase.

Location:-
As well as getting an amazing suburban location with great commuter options for fast accessibility into the center of London. Magna Vita includes high-class, modern architecture, with high-end, elegant living spaces, only a short commute to central London and Gatwick Airport by road and rail – 34 mins by rail to London Waterloo and 39 mins by rail to Gatwick Airport. It really is the perfect combination of peaceful, suburban living and fast, convenient commuter access for the modern homeowner.

Developers:-
Crowngate International is a leading International Real Estate Developer that specialise in offering our clients high performing and secure UK & UAE properties. Our role is to link buyers and sellers around the world and we offer our clients a number of different assets that they can purchase, retain and profit. We specialise in different sectors and are always happy to speak with developers about new projects that they want to market.

For more information on floor plans, brochure, resale options, buyer apartments, ownership & rent choice please contact us.
Payment Plans
Example-Investment-Returns-Scenario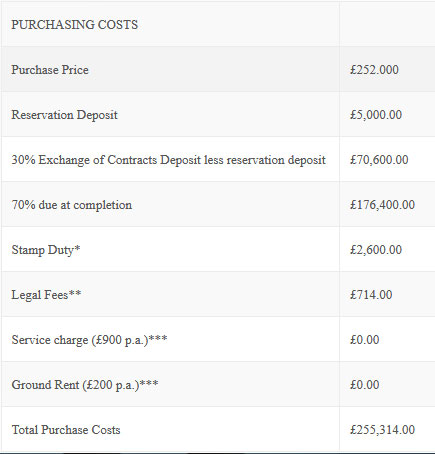 5 Year Investment Scenario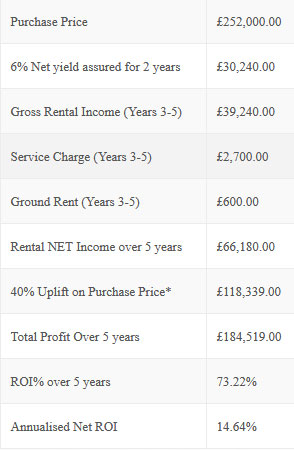 Payment Plans:-
* £5,000 deposit
* 30% less reservation fee due at Exchange
* 70% Due at Completion
MAGNA VITA LONDON FLOOR PLAN