Affordable Housing - 6 Top Locations in Mumbai for Property Investments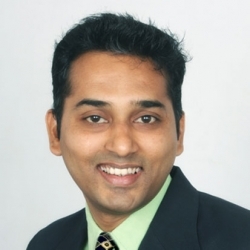 Suhas Kataria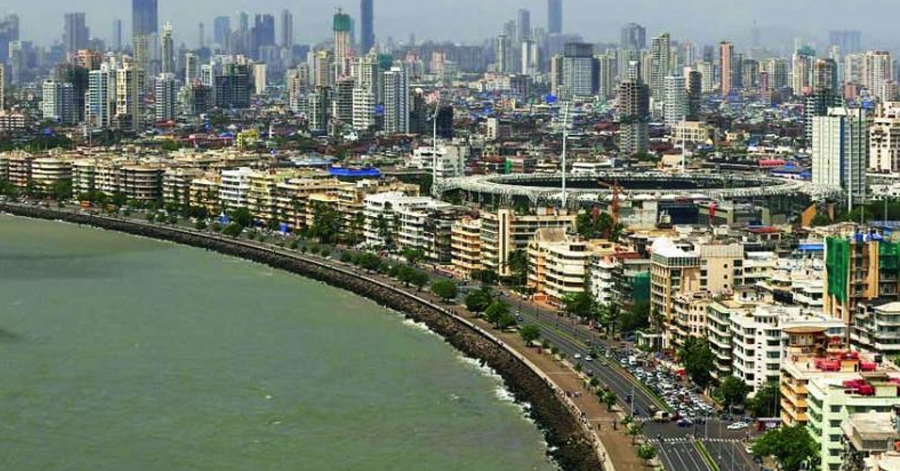 Investing is a practice that never gets old. Then be it investing in stocks, gold or property, it's an essential part of upgrading yourself to a successful individual, who has the sixth sense to build a secure future. And when it comes to real estate, I think this sense should be referred to as common sense. One of the most tangible assets to invest in, real estate is a constant reminder that taking calculated risks over time pays off. Now, Mumbai, the property hub, has always been a dear location for real estate investments. The main spots in the city have been the nerve centre for investors in order to gain great returns, but hold up.

Not anymore. The focus has now shifted from premium properties to the affordable and mid-priced segments. Investors, who were once frivolous and ambitious, have now turned practical and realistic, opting to invest in peripheral areas rather than the prime locations. While credible builders are not able to charge crazy premiums now, mediocre builders are also not able to sell just by quoting lower prices.

Here's a list of those peripheral properties that you could invest in, and the various pluses that make these areas the most sought after ones in the real estate market today.


*NAVI MUMBAI

This satellite city provides a host of benefits such as great infrastructure, amenities such as colleges, IT companies, malls and a direct connectivity to the main city. Navi Mumbai has seen a drastic shift in buyer interest from posh locations and upmarket properties to affordable real estate spots and no-frills budget homes. This has greatly brought down prices in opulent areas such as Palm Beach Road.

Astonishingly, prices have fallen in relatively cheaper locations such as New Panvel as well, where some of the biggest real estate builders have constructed various large housing projects in the past 5-7 years. There is a new, upcoming, recently developed area called Karanjade, which is generating good buyer interest, mainly because of its proximity to the proposed airport. Speedy connectivity to Mumbai through the JNPT Road is another source of interest. Vashi, the first area developed in Navi Mumbai, after losing its star status to other locations, is now slowly gaining prominence again, mostly due to its proximity to Mumbai. Ulwe, a low-cost location has also seen buyer interest as it is close to the central business district of Belapur in Navi Mumbai.


*THANE

Investing in Thane can be a great idea. With its amazing infrastructure, wide roads, plush green surroundings, spaced out houses, coupled with the extremely affordable price range, make it a favourite among home buyers in India.
Ghodbunder Road has all but transformed Thane's status in the real estate market. Thane now enjoys excellent connectivity with other micro markets of Mumbai by achieving easy connections to the Eastern & Western Expressways , Mira Bhayandar and even localities of central suburbs like Mulund, Bhandup & Ghatkopar; all thanks to the Ghodbunder Road. It also offers good connectivity to the extended Western suburbs on one side and the office corridors of Thane and Navi Mumbai on the other.


*CHEMBUR

Another appreciable prospective investment area can be Chembur. Being centrally located and the largest eastern suburb of Mumbai, Chembur's proximity to leading business districts such as Bandra Kurla Complex, Andheri East, and Lower Parel makes it an attractive residential micro market. It is the most preferred hassle-free communicating location because it is well connected through highways and railways. The location also boasts of many educational and healthcare institutes. Due to Chembur's strategic location and the facilities available around the property, prices are expected to appreciate over the coming years. Tridhaatus Morya by Tridhaatu Realty & Infra Pvt Ltd is one of the newest projects under process in Chembur.


*WESTERN SUBURBS

Western suburbs include many localities like Andheri, Malad, Kandivali, Borivali, Dahisar, etc. There is a wide range of upcoming projects in all of these areas.

Initially, Andheri was just another suburb in Mumbai, but no more now. Andheri has gradually metamorphosed to become one of the most popular destinations in the city. Andheri West, in particular, is highly yearned for as a residential destination due to the throng of social infrastructure, superb connectivity as well commercial importance. Not only this, but Andheri West also provides great connectivity to other areas of Mumbai. Some of the eminent roads include the Jogeshwari-Vikhroli Link Road (JVLR), Western Express Highway (WEH), Swami Vivekanand Road and Jai Prakash Road. This area is connected by rail through the western line of Mumbai suburban railway and the metro station near Azad Nagar. The neighbourhood also lies in proximity to the Mumbai International Airport, which is a big plus. A host of new projects such as Gilbird by Sunteck in Andheri West, Platinum Tower 31 by Platinum Corp in Upper Juhu, etc. are soon coming up.

Dahisar - Borivali East is one of the prime suburbs of Mumbai. Located in the north-western side of the city, it can be rightly called a beautiful green heaven, and is an absolute feast for the eyes, being home to the magnificent Sanjay Gandhi National Park and umpteen well- maintained parks and gardens. All of these green spots play a significant role in keeping Borivali's atmosphere pleasant, tranquil and also manage to keep the pollution levels at bay. One of the key connectors and definitely one of the main roads –the Western Express Highway, in Mumbai, passes through this very location. Beyond the city boundaries, this stretch can lead the inhabitants to Mumbai-Delhi National Highway 8. Strategically located, Borivali is a hub of the Western Railways and offers good connectivity to the Western and Harbour Rail networks. Also, it is quite close to the Link Road that connects to the highway and has easy access to South Mumbai. A good transport network, a number of renowned schools, colleges, hospitals, malls and an impressive civic infrastructure make Borivali all the more appealing to builders and investors. Regardless to say, this locality is expected to witness a continuous rise in values in the near future. There is an upcoming project of A&O Realty named Eminente.

Kandivali is a suburb of Mumbai which is divided into two parts, Kandivali East and Kandivali West. For the past few years, Kandivali East has been at the apex in the list of developing localities of the western suburbs of Mumbai and is also well-connected to the Western Highway. Ashok Nagar, Akurli Village Complex, Samata Nagar and Village are some of the oldest areas within Kandivali East and enjoy a smooth connectivity with the Western Highway. Amenities such as good schools and colleges, markets, banks, restaurants and parks are located within a 2 to 3-kilometer radius of these areas. The Western Railway Building at Churchgate, House and David Sassoon Library are some of the heritage buildings located around Kandivali East. There is an upcoming project of Mahindra Lifespaces named Roots in Kandivali East.

---
---