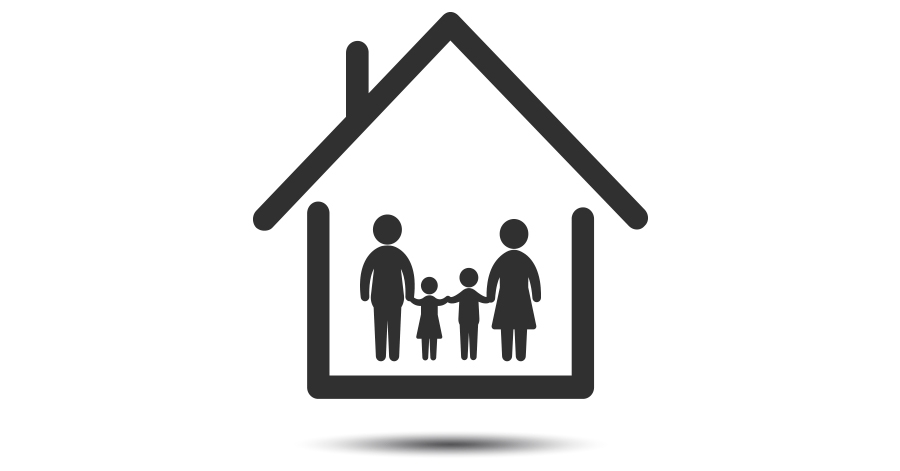 Can India afford NOT to have affordable homes?
In the past couple of years especially after 2014, affordable housing has been an often used term with reference to housing. Let us try and understand what exactly the meaning of an affordable home is? What are the implications and challenges that construction of an affordable home presents? What are the steps taken for ensuring affordable housing for Indians? Why does India need affordable homes?
Let us try to find out:
What exactly is the meaning of an affordable home?
An affordable home by definition should be a home that vast majority of a population should be able to buy and live in. It should also have adequate infrastructure and facilities to support a normal living.
Why does India need affordable homes?
This is actually the most profound question in the context of Indian real estate today. At the same time this is the most easy to answer if you just have a glance at the current housing market scenario.
A small peek into any real estate market across India – the large cities, the metros, towns and even smaller pockets – reveals that there is a massive amount of construction going on. This is in terms of the infrastructure undertaken by the government and also in terms of real estate being developed across various categories by private real estate developers. The majority of the real estate development is of course in the residential segment (with a population of 134 crore Indians, that is not a surprise!!).
It is plain simple common sense that whatever the pace of the residential housing development, it cannot match pace with the fast growing Indian population. In other words there will always be a huge gap between the demand and supply of housing units in India. The demand will always exceed the supply.
This is purely a layman's understanding of the Indian real residential real estate market on a macro level. There are of course various micro level aspects to the same.
Sticking to the macro level of understanding we can safely assume that most of the big, medium and small property developers across our country KNOW that there is a big demand for housing in India. And this demand will NEVER ever go away. It is pure mathematics.
Ground reality
Theoretically what it means is that if you are a real estate developer in India, your residential property should be sold even before you dream of building it!!
However the ground reality is absolutely the opposite. Property developers in India are struggling to sell houses and a huge chunk of their capital is naturally engaged in procuring land, permissions, construction, etc. However, even with this high demand for housing, a huge portion of their capital is spent on marketing. Jazzy presentations, high flying executives, glossy brochures, advertising, expensive launches and other highly money sucking marketing expenditures for desperately SELLING housing to a BIG, READY, GROWING and demanding market.
So where is the mismatch?
The mismatch is definitely there in respect of the pricing of the housing which is available in residential pockets. There are piles of housing units being constructed but they are NOT affordable. The incomes and the real estate costs are not matching. Therefore even with the clear and evident demand the housing sales across all regions in India is sluggish and this problem has blown out of proportion in the last decade giving rise to the concept and the need of "affordable homes".
For all practical reasons and for a social fabric to remain stable, MAJORITY OF HOMES HAVE TO BE AFFORDABLE.
However this not being the case, real estate developers aided by the government to an extent are scouting for lands away from established centers so that they can build affordable homes to meet the demands of the Indian population.
What are the steps taken for ensuring affordable housing for Indians?
The year 2015 was a landmark year for Affordable Housing when the "Housing for All 2022" plan was launched and implemented from the prime minister's office. This has resulted in a steady increase in affordable housing projects in India. The union budget for FY 2015 – 16 gave the following schemes and incentives towards affordable housing:
* Granting infrastructure status to affordable housing, giving developers access to cheaper sources of funding, including external commercial borrowings (ECBs).
* Affordable housing promoters have been granted more time for project completion - the deadline has been increased to five years from the current three years.
* The qualifying criteria for affordable housing hav e been revised to 30 square meters and 60 square meters on the carpet, rather than the saleable area, for metros and non-metros respectively.
* New Credit Linked Subsidy Scheme (CLSS) for the mid-income group was announced with a provision of Rs 1,000 crore.
* There are more funding options for the developers such as ECB, FDI and debt financing from national financial institutions at highly competitive rates.
Scratching the surface
Between January to September 2017, about 26,000 affordable housing units were launched taking the total since April 2015 till September 2017 the total launch of affordable housing units in top Indian cities is around 77,000 units.
Various Big Developers are considering building Affordable Homes within the country with companies like Shapoorji Pallonji Group backed Joyville Brand catering to Affordable Homes, Sunteck Realty, Mahindra Lifespaces Happyness Brand, Tata Housing's Tata Value Homes, VBHC a pure Affordable Homes player and a brain child of Jaithirth Rao (also known as Jerry Rao) who previously had experience in IT company named Mphasis.
This is still just a small drop in the affordable housing ocean but it is a good start, nonetheless. Since the demand as discussed in the beginning of the article is perennial and constantly growing it is logical that Government of India is focusing on "Housing for All" (which in essence means housing that the major population can afford) and all other stake holders (read "real estate developers") are jumping into the fray.
What are the implications and challenges that construction of an affordable home presents?
The basic ingredient of any real estate project is Land which is extremely expensive within the parameters of any city. Hence, the concept of affordable housing is possible on the peripheries of various cities in India.
At the same the peripheries and the outskirts of any city has to have enough infrastructure and life supporting facilities for people to shift and build their base at the new location. Therefore the key infrastructure parameters have to be in place before or simultaneously with an affordable housing project at any new location. This will automatically ensure that people buy these homes and start living there too.
Possible Solutions
There are various models which can be followed by Government for building Affordable Homes within and near the cities.
A simple PPP(Public Private Partnership) model should do the trick. Just like projects are awarded to various infrastructure companies for building roads, a similar model can be followed by government for building Affordable Housing in India. There are models like EPC (Engineering, Procurement and Construction), BOT (Built Operate Transfer), HAM (Hybrid Annuity Model) for road/ highway construction.
Currently, to revive stuck projects, Hybrid Annuity Model seems to be doing well. A single window clearance for Project approvals is the need of the hour to avoid cost overruns and avoid delay in the affordable housing or Housing for All by 2022 vision of the government.
The base of making affordable housing a success is land availability and approval timelines to rationalize. There needs to be widespread adoption of the best and latest technologies for faster, efficient and durable construction to take place for Affordable Homes.
Affordable is profitable
The key part of making homes affordable for all Indians or at least the vast majority is to look at "affordable" housing simply as housing and realizing that affordable means BIG & more importantly long term business. It means that all concerned parties including the government and the real estate developers should try to make housing that is affordable for all. It means thinking fresh and adapting existing business models, margins, processes and aligning them to suit affordable housing for everyone.
It is a win-win scenario if all concerned parties simply look at the gigantic opportunity that is staring at them with open arms!!
---
---