Madh Island Real Estate - The location for Maximum Profit and Growth Potential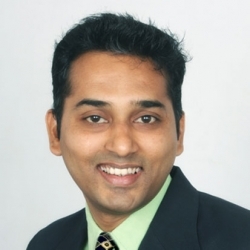 Suhas Kataria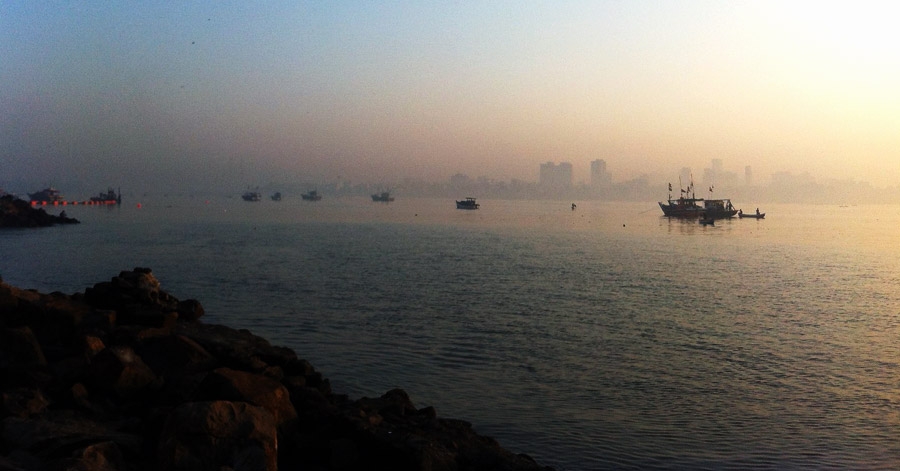 Madh Island - one of the hottest property investment destinations in Mumbai

One real estate location in Mumbai that seems to be doing all the right things in terms of growth is Madh Island. Located in Malad west and yet technically also in Versova, Andheri west - Madh Island is surely a very unique place indeed.

Property Investments in Madh Island properties have quadrupled in many cases, especially where people have bought land & plots in Madh Island. A hot bed for film and television / web series shootings, as an investor in Madh Island properties you can expect to make a windfall if you have the right sized property for advertisement / TV serial shootings.



Some of the most charming bungalows / villas / sea facing apartments in the entire city of Mumbai are found in the beautiful and green locales of Madh Island. The approach to Madh Island from the Malad side will take you through Marve Road, INS Hamla, Aksa and then to Madh itself. There are 2 five star hotels in and near Madh Island namely: The Retreat & The Resort (Aksa) - both of these belong to the Raheja family under different development companies.

Real estate development in Madh Island has been largely restricted and monitored over the years since this area is highly ecosentive being close to the sea and also due to the fact that the Navy , the Army & the Air Force have their bases here. Most of the land in Madh Island falls under the NDZ (No Development Zone) or CRZ (Coastal Regulatory Zone), thereby reducing haphazard and untoward property developments to a large extent. There are many beautiful Sea facing or even beach touch villas and independent bungalows belonging to celebrities and the affluent class. These have been developed tastefully over the years and they are indeed a very good sight to behold.


A project by the Wadhwa group called Harmony, a hardly noticeable structure from the outside (deliberately kept that way) but a very beautiful property, was one of the first branded residential development in Madh Island. It was probably developed almost more than 2 decades ago.



As a property investor in Madh Island there are investors who have seen their property investments really multiply over the years. For example there are cases where people who have bought land in Madh Island around 20 years ago or earlier have seen their investments multiply by more than 25 times !!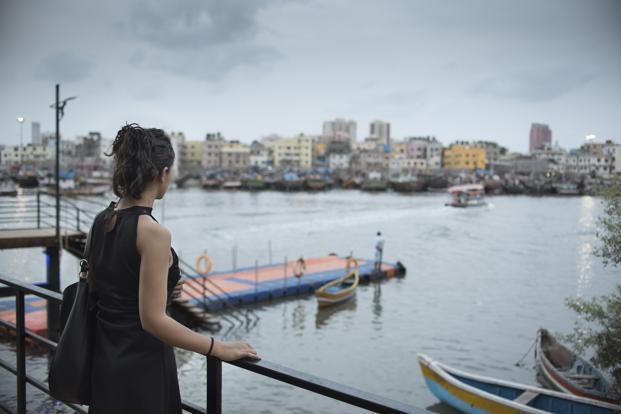 The Madh Village is a fairly populated middle class location with an electic mix activities all packed within a small radius. The Madh Jetty is a popular transit point for many people travelling by Ferry to Madh Island from the Andheri Versova side. It is definitely a big time saver and absolutely convenient too. The ferries are pretty well maintained and they can also transport two wheelers along with the passengers. Many property owners who have properties in Madh Island prefer this route of transport as it saves them a lot of time and traffic hassles which they would otherwise face if they choose to come from the Malad Marve Road.


In the past couple of decades real estate development in Madh Island has definitely picked up pace especially after the introduction of Raheja Exotica form the Raheja Universal group. Raheja Exotica happens to be Madh Island's most famous secret indeed.



Raheja Exotica Madh Island started taking shape almost at the beginning of 2001 and it was indeed a fantastic foresight and vision on the Raheja team's side to come up with a residential project of this scale, almost 32 acres, in a relatively secluded location that time. Not only did the Raheja Universal team dream of a great residential game changing real estate project in Madh Island, they also delivered an excellent property in reality. The 5 acre club house was unprecendted in terms of size and scale and immediately attracted a lot of home buyers who wanted something unique but within Mumbai. Initially Raheja Exotica picked up steam as a great weekend home and weekend destination as people invested in exotica, Madh as their second homes.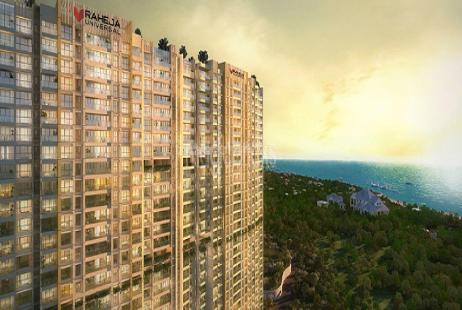 The Spanish themed Raheja Exotica project in Madh Island started with the introduction of extremely charming villas on the periphery of the huge sprawling 32 acres green plot and one can imagine the challenges faced by the Raheja team initially to sell this sea facing project. Nonetheless the impressive design, the thought behind the development, the quality of construction did create a huge impression on buyers and investors from across Mumbai and other cities as well as a lot of Nonresident Indians who lapped up the project with a lot of enthusiasm. Their property investments in Raheja Exotica then have indeed reaped rich dividends over a period of time. The second phase of Raheja Exotica saw the introduction of buildings named as Andalucia, Seville, Valencia and Barcelona (all inspired by Spain and the Mediterranean culture). This was around 2005 and these sea facing and even garden facing apartments became an instant hit as property buyers from Malad, Andheri, Bandra, South Mumbai and a lot of Indian buyers from Dubai, USA and other parts of the globe booked apartments here. Over the years these apartments have again multiplied handsomely in terms of investment and still going strong with a perennial demand from property buyers who prefer a huge gated community, proximity to the sea and quality living. Also Raheja Exotica has moved on from being simply a weekend or second home option for most people and now many buyers have become residents here and are using Raheja Exotica as their first and primary home.

The introduction of phase 3 in Raheja exotica with a concept of duplexes, studio apartments and compact 2 and 3 BHk homes introduced another chapter in the glorious realms of this wonderful price of real estate. Amalfi, Sicily and Capri were instant hits and sold out like hot cakes in a very short span of time. The resale market in Raheja Exotica remains very strong and robust and the duplexes are still a rage with their two levels (a novelty in Mumbai city) and the 20 feet void (height) overlooking the grand club house and into the Versova sea on one side or the Madh sea on the other.



The possession and delivery of Phase 3 in Raheja Exotica was coupled with the introduction of Raheja Exotica Sorento Madh Island (phase 4). Sorento witnessed an aggressive push towards the sky from the Raheja team as the height of the buildings increased to 36 floors. The grandeur increased too and apartments here came with a mix of the modern and contemporary. Sorento consists of 2 wings and has some superb 2/3/4 BHK and 4 BHK grand apartments with breath taking views to behold.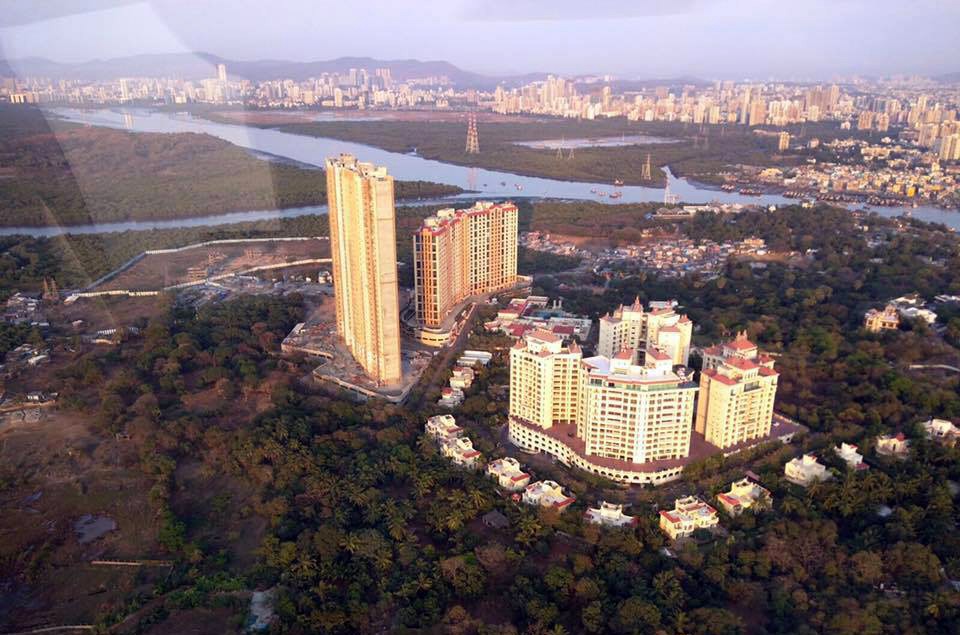 There is now a complete and holistic new development that would be undertaken by the Raheja Universal team in terms of increasing and upgrading the existing facilities at Raheja Exotica. This will also coincide with the introduction of Phase 5 in Raheja Exotica termed as Verona. Raheja Exotica Verona is supposed to be the most luxurious and the grandest of all the phases that have been developed here.

Madh Island also witnessed another residential project called Samudra that came a few years ago just opposite the famous Madh Church near Patil wadi. Samudra at Madh Island has been developed by K Patel group and consists of some amazing apartments that stare into some mesmerizing sea views close by.



Overall Madh Island promises to be a very hot investment destination simply because of some major infrastructure developments that are shaping up in this location. The coastal road being brought to life by the government will connect to Madh Island and therefore will ease one's travels till South Mumbai from Madh Island. In fact travelling from Madh Island to all parts of Mumbai would be a breeze after the introduction of coastal road.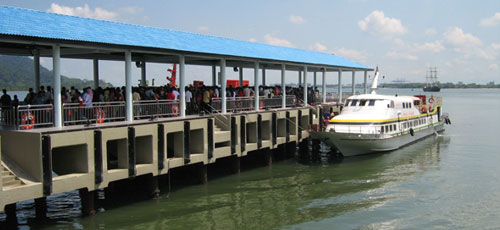 Another local infrastructure development which will have a very strong impact on the Madh Island property rates and real estate prices is the construction of the bridge from Madh Island, Malad west to Yari Road, Andheri west. This is the big realty game changer that many Madh Island property investors area awaiting with bated breath over the past many years. The construction of this bridge practically converts Madh Island from Malad to Andheri. The price points will shoot drastically in the twinkling of an eye whenever this development happens (From all the news that is available this looks sooner rather than later). Currently Versova, Andheri west commands almost double the price of Madh Island and once this bridge is in place, Raheja Exotica would be counted as part of Versova. With a gated community, 32 acres of lush greenery, 5 acres club house, upgraded facilities, tennis courts and palpable sea views one can easily imagine the phenomenal price rise that Raheja exotica will witness. However the Madh Island price rise will not only be confined to any one project, it will definitely have blanket effect and the whole of Madh Island will increase in value.
The land prices, the prices of the beach touch villas, bungalows, etc all will go up substantially. As the connectivity gets established the patrons from Andheri, Bandra, South Mumbai will rush to buy a piece of Madh Island and the demand will far outstrip the supply. This could happen in less than 5 years from today and the most prudent thing for any real estate investor worth his salt would be to invest in a Madh Island property today before the actual construction of the bridge commences. The local bridge and the coastal road development would definitely be the most potent cocktail in multiplying the Madh Island real etate prices sevral times over in the year to come.
Make sure you do not miss out on your piece of Madh !!
---
---