Reasons to Visit a Site Before Booking a Home or Property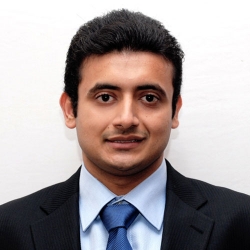 Tejas Jhaveri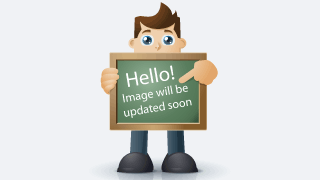 As rightly said Real Estate is about 3 things :

1. Location
2. Location
3. Location

It simply means that a person buying a home is buying the home for the location. What are the factors that one understands on visiting the site. Lets evaluate them below :

1. Understand the Vicinity : One always looks for a decent vicinity to stay. Since, the buyer is looking for an investment of 15-30 years the vicinity holds importance. Generally, people like to stay with Like-Minded people. Hence, understanding the Vicinity becomes important.

2. Stage of Construction/ Quality of Building or Gated Community Maintained : There are 2 scenarios. Number 1 being if its an under-construction project, quality of construction, visiting the site holds importance which makes one understand the pace of construction of the project, having a look at the sample apartment giving an idea of how one's dream home will look like, understanding the amenities, specifications, payment plans, subvention schemes, bank approvals and availability of apartments in the project.

If one is looking for a Ready to Move In apartment, understanding the quality or type of people staying in the building, how is the apartment maintained, leakages if any, if one believes in Vastu than understanding the Vastu Compatibility of the apartment, society maintenance charges, parking area, amenities in the building, connectivity to various parts of the city, type of flooring, probability of modifications in the apartment and approval status of the building like Occupancy Certificate/ Completion Certificate and Conveyance Deed, Convenience of a new family looking to settle in the apartment.

Housewife's are much better placed to look at the apartment with a different perspective or with a perspective of matching what her family has and whether the apartment will be able to accommodate it. There are certain things which at the moment cannot do digital/online. It may take time or real estate will have to continue as a Online cum Offline Platform. Because people buy what they see. They don't buy what is virtual or cannot be seen but imagined.

3. Visiting the Site During Late Evening or at Night : Visiting the construction site or a ready to move in apartment during late evening hours gives one idea about security aspect of the locality. The safety perspective is also taken care of during the late evening site visit.

4. Grocery Stores/Essentials Availability : Everyday essentials availability near the place where you are looking to buy is an essential thing which should be checked. This thing is addressed during a site visit. Grocery Store, Laundry, Fruit Vendor, Vegetable Vendor, Electrician, Mechanic and Plumber availability should be hands on.

5. Transportation Availability : Connectivity is an important aspect of buying a home. Distance from Metro Station, Railway Station, Bus Stop and Auto Availability is crucial. There is no point having a home, where you become a paying guest and most of the time is lost in travelling to and fro from work place.

6. Available Infrastructure : To assess the prevailing traffic condition of the area is essential. This will give you an idea to calculate the time and distance from your workplace and to various places of rejuvenation in the city like Malls, Beaches and Multiplexes.

7. Checking Minute Details : Mobile Network Coverage, Broadband Operators, Working of Elevators or No.of Elevators in the Building, Power Back Up Facility for Common Areas and one's own internal call of having it as a future home.

8. MahaRera Approvals : This should be the first step if one is looking for an under-construction property. Checking on the internet (Google being your best friend) various reviews on the project and on MahaRera (Maharashtra Real Estate Regulatory Authority) Website all the related information of the project along with project completion timeline, litigations if any, name of promoters, name of brokers promoting the project and land survey number on which the project is built. The process of checking the Authenticity of the project and developer has become transparent due to MahaRera or the implementation of Maharashtra Real Estate Regulatory Authority.
---
---