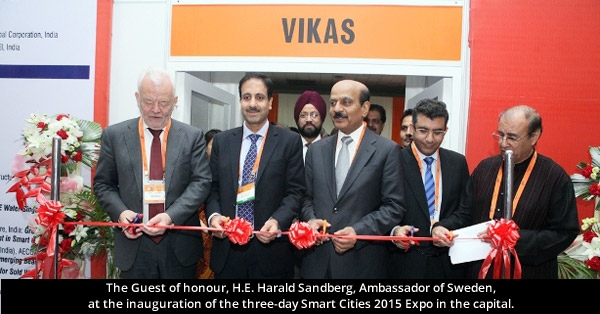 New Delhi is the host of the Smart Cities India 2015 expo that began at the city's massive Pragati Maidan yesterday. Organised by Exhibitions India, in support of the Prime Minister Modi's vision of 100 Smart Cities, this three-day long conference and exhibition is on till May 22, 2015.

Speaking at the opening of the expo, Babul Supriyo, minister for urban development, housing and urban poverty alleviation said, "The smart cities programme is among the PM's most important initiatives.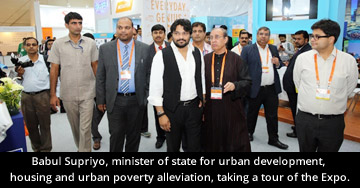 To fulfill this dream of building self-sustainable and citizen friendly cities, we need an enlightened mind to make it a reality.

"It is time we think, plan and act fast," he added. "When we know we are walking in the right direction, the only option left for us is to just walk fast. The housing and urban development ministry is working 24 by 7 and is open for innovative ideas to empower the dream of smart cities."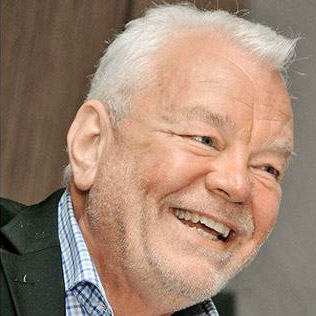 Sharing his views, the Guest of Honour for the event H.E. Harald Sandberg, the Ambassador of Sweden said, "It is commendable that India is committed to developing the country in a smarter and a more sustainable way. Public-private partnership is the way forward for this initiative.

"Sweden has gained relevant experience through over-coming water and pollution related challenges and thereby transforming Sweden to an eco-friendly country. The ambitious smart cities project in India demands small steps to be taken by every citizen to make it a sprawling success."

The inaugural ceremony of the three-day Expo saw eminent key note speakers sharing their vision on the Smart Cities initiative. The welcome address included Industry leaders such as Dinesh Malkani, President, CISCO, India, BVR Mohan Reddy, chairman, NASSCOM and executive chairman, Cyient, India, in addition to Rakesh Kaul, Partner-Government and Public services, PwC, India.

"Urbanisation in India is happening at an accelerating rate. By 2031, the population in the urban areas will increase to 600 million from the current 377 million," said BVR Mohan Reddy, chairman, NASSCOM and executive chairman, Cyient, India.

"This will boost the increase in the middle class section of the society that will generate larger aspirations seeking better quality of life and sustainable eco-system. Smart cities concept would require enormous knowledge transfer to devise solutions that are suitable for the Indian scenario."

Rakesh Kaul, Partner-Government and Public services, PwC, India said, "Smart Cities concept is built on 4 pillars that includes Physical (Infrastructure), Social (Health, Education, and Entertainment), Institutional (Municipalities & City Managers), Economic (Ease of doing business in India). The initiatives should be commercially viable, socially inclusive and maintain ecological balance."

The Smart Cities India 2015 expo brings together experts and leaders from 40 countries to define the roadmap for Indian cities. The three-day expo is divided into two parts; one is the exhibition, with a large number of varied product displays and solutions by national and international companies from across the world, showcasing the latest technologies; and the second is the multi-sectoral, multiple conference sessions.

The conference sessions held on the first day of the expo saw extensive discussion on the urban planning aspects of Smart cities: session with NIUA, smart cities foundation: fabric of converged technologies - session by NASSCOM, green energy a must for smart cities: session by TERI & USGBC, management of water, solid waste and sanitation in smart cities, financing smart cities initiatives to name a few.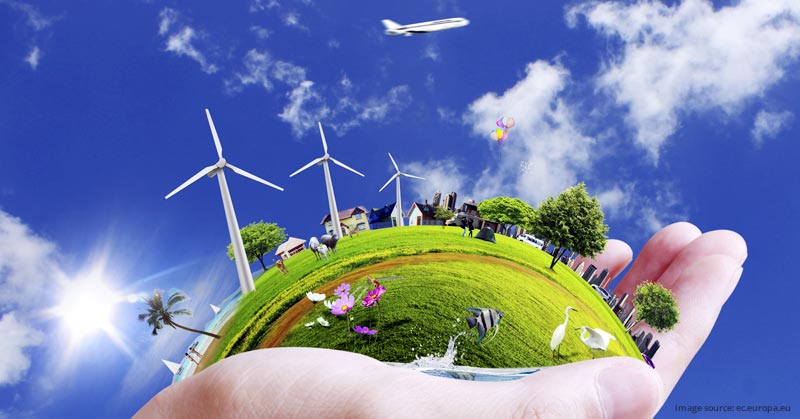 Over two hundred domestic and international participants showcased their products and services to buyers, industry representatives, center, state and local body officials with industry representatives, town and city planners, architects, realtors, academia, students and the media.

Exhibiting companies included several corporate majors like Hewlett-Packard, Wipro, CISCO, Schneider Electric, Lavasa, Barco, Berger Paints India, Basildon Borough Council, L&T Construction, Zippr Pvt Ltd, Volvo, Skipper Ltd, Neo Zeo, Royal Appliances and the Newgen Group among others. The expo also hosts country pavilions from Poland, Sweden and European Business &Technology Center (EBTC).

Sweden, which has expertise in urban planning, power, sustainable transport and waste management, sees business opportunities with India through PPP model. Poland expressed interest to partner with India's smart cities and industrial corridors, exploring investments in power and mining sectors in many Indian states and the Smart Cities India 2015 expo served as the platform to display and lead workshops on "Smart and Green Solutions from Poland" which will be held on the third day of the event.

Europe has arguably most of the successful smart and sustainable city references in the world with an emphasis on 'quality of living' of its citizens. During the expo, EBTC will facilitate many city-to-city experience sharing and matchmaking sessions between the European delegation and Indian representatives.

Kinetics Group, one of the pioneering groups in automobiles in India launched an exclusive book on smart cities, named "Smart City Zero Pollution Sustainable Smart Industrial City" authored by Arun Firodia, Chairman, Kinetic Group.

The next two days of the expo will feature exchange of information and ideas on the transformation that the country will foresee in the coming years. Valuable insights and understanding challenges in the real world will be gained through this, one of a kind, exposition. Representatives from global leading companies will continue to hold deliberations along with eminent speakers from state and local bodies, town and city planners, world's renowned architects, realtors, and academia.
---
---