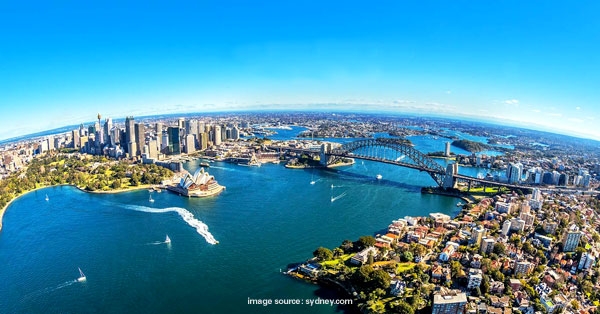 Sydney, Australia's picturesque harbour city and the capital of New South Wales, will host a three-day Indian property expo at its Rose Hills Garden Race Course from June 5,6,7, 2015. The InvestIndia Expo organized by Consistent Media Pvt Ltd, plans to reach out to NRIs in Australia, showcasing the best of Indian real estate properties and lucrative opportunities to invest in projects back home.

Elaborating further, Akshay Mulay, CFO, InvestIndia said, "With the revival of the Indian economy, NRIs are more optimistic and are looking for realty investment opportunities back in India. Further there has been a significant increase in NRI investments into Indian real estate from countries like the US, UK, Australia and Canada driven by revised government norms.

"Moreover, Indian developers are also launching more projects that specifically target the NRI audience catering to their lifestyle choices, trends and requirements, complemented by attractive discounts," he added.

"We have therefore launched InvestIndia as a platform to bridge the gap between Indian developers and NRIs and to create a dialogue and understanding with Australian consumers. Post this Expo, we plan to further expand this franchise to other parts of the world including Singapore, Canada, US and London."

According to the latest figures, there are an estimated 25mn overseas Indians residing in about 130 countries across the globe. India has the second largest diaspora globally after China, as per the Ministry of Overseas Indian Affairs. Australia rates among the Top Ten business partners of India with investments to the tune of an estimated US$12bn.

As per current estimates, there are more than 4 lakh resident Indians in Australia, with a majority of them leading fulfilling careers as successful entrepreneurs and members of influential pressure groups. According to the organizers of the Expo, the planned show at Sydney is a step towards bridging the gap between the demand and supply to carve out and organize an effective system to connect NRI investors with Indian developers.

With the Indian economy slowly veering back towards the growth track, a stable government at the Centre and various states pitching a slew of market reform measures, the timing appears to be perfect to boost NRI investments into Indian real estate.

Market trends indicate that Indian realty is now a major driver for foreign investments with a large majority of NRIs settled across the globe preferring to invest in property back home driven by emotional reasons and the thought of booking impressive returns on their investments.

The added benefits of course are the tax benefits which are almost on par with those enjoyed by resident Indians and various lucrative schemes offered by the Indian government to encourage them to invest their funds in India.

---
---